Our dream is to help you achieve yours
Whether you want to run around the world, lose weight or just get back into shape , Dreamchasers can help. We offer personalized training and camps headed by coach and motivator, Lisa Smith-Batchen. Race director and gear expert, Jay Batchen, organizes and promotes some of the most fun and accessible, as well as most extreme, events in the world. When you "join" Dreamchasers as a coaching student, camper or race participant, you join a supportive group of people committed to goals similar to yours. Let us be part of transforming your dream into accomplishment!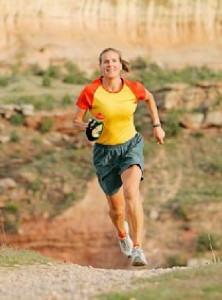 Lisa Smith-Batchen is a world renowned, elite ultra runner, Ironman competitor and adventure racer. Lisa is a woman of many "firsts". She was the first American to win the Marathon des Sables stage-race through the Moroccan desert and has twice won the Badwater Ultramarathon, considered one of the toughest races in the world (and is a member of the Badwater Hall Of Fame as a 10-time finisher). She is also the first and only person to have run 50 miles a day in 50 states in the USA in 62 days!
Lisa is a proven coach and motivator whose knowledge of health, fitness and nutrition has helped hundreds of individuals achieve their specific goals. Join her at Dreamchasers for an amazing fitness class!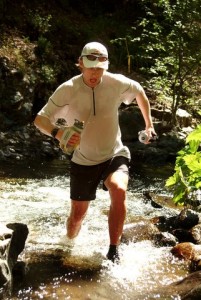 Jay Batchen, an 11-time Marathon des Sables finisher, is a seasoned runner and race director. He focuses on making sure that every Dreamchaser running event caters to what matters most to runners: the importance of beautiful and well-marked courses, runner safety and well stocked aid stations with experienced volunteers. His expertise as a race director is valued around the world.
Jay uses his years of running experience and combines it with some of the most breathtaking courses and trails anywhere ensuring a memorable racing experience for both beginning and advanced runners! Jay resides in Jackson, Wyoming with his wife Lisa Smith-Batchen and their two beautiful daughters.