COURSE DESCRIPTION:
The course crosses rolling hills, through barley fields lined with wild flowers and continuous views of the Tetons. The first and last 4.3 miles are in Idaho with the rest of the course on Stateline Road (the border between Idaho and Wyoming) or in Wyoming. For the marathon the running surface is 58% dirt road and 42% pavement. For the half marathon the running surface is 12% dirt road and 88% pavement. Expect some dust and a rough surface on some of the dirt sections. The 10K and 5K are entirely on pavement. Elevation difference between Driggs at 6,213 and the highest point on the course is 207 feet with numerous rolling hills. Don't expect to set a PR but do expect to be treated to some spectacular scenery.
CLICK HERE TO VIEW THE COURSE MAP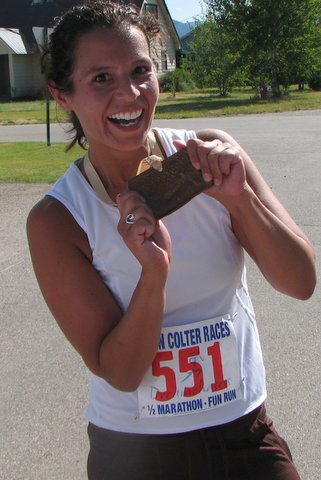 AID STATIONS:
Please see map above for aid station details.
RUNNER INFORMATION:
Please CLICK HERE for more details about the events.