NOTE: THE YT RACES WILL NOT BE HELD IN 2016. We apologize for any inconvenience but hope to bring them back, with an improved course, in 2017!
SEPTEMBER 19-20, 2015
100 Mile –  4:00 am
50 Mile – 9:00 am
Spectacular 100-mile and 50-mile road races that traverse from West Yellowstone, Montana along the beautiful Scenic By-way to the door step of Teton Valley, Idaho and the base of the Teton Range.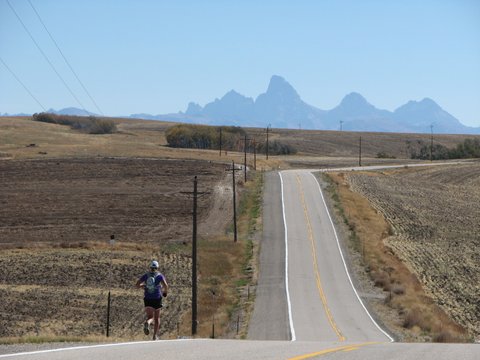 "This was my 2nd year running YT100.  Just when I thought it couldn't get any better than last year, it did!" 

–  Rick C.
YT 2012

"Thanks for sharing your beautiful part of the world with all of us" 

– Thomas J.
YT 2012
Traveling to the Area
Plan to extend your visit and and enjoy one of the most beautiful destinations in the Western United States: Teton Valley, Idaho!  Teton Valley is nestled between the Big Hole Mountain Range and Teton Mountain Range.  It is the finish line for the Yellowstone Teton Endurance Races.
A paradise for the outdoor enthusiast and adventurer alike, Teton Valley boasts miles of well-maintained hiking and biking trails, or if you prefer, horseback riding.  The Teton River, which flows through the valley, provides the opportunity for world-class fishing, paddle boarding and scenic float trips.  If you are looking for the unique, Teton Valley offers hot air balloon rides, aviation tours and glider flying!
If you are not an outdoor enthusiast but rather enjoy a relaxing vacation, Teton Valley can accommodate you as well!  Considered "the quiet side of the Tetons", you will leave the hustle and bustle of the city life behind.  Enter the tranquility of undeveloped  farm land and open meadow areas, and enjoy being pampered at one of the great spa facilities located in the area.
We have created a Lodging and Travel page to help plan your trip.  This page will guide you to some of our favorite Teton Valley accomodations and activities.  It will also provide information regarding lodging accomodations in West Yellowstone, MT.  Start planning by clicking HERE! We can't wait for you to join us in our paradise!
Want to share a ride? Looking for crew or a pacer? Visit the Facebook event page HERE.
For more info, please send an email to: info @ dreamchaserevents.com