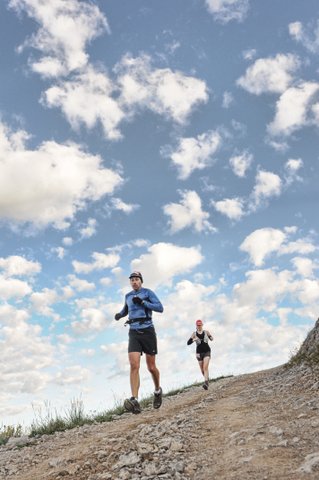 A personal note from Lisa Smith-Batchen:
As you know I live in a training paradise for all kinds of races! We may not have extreme heat but we have hot yoga, saunas and steam rooms. The one thing we do have is a LARGE network of trails and roads with big, long and steep mountain passes to climb. Come train with us, whether it's for a race or just to jump start your fitness regime in this magical place…and bring your friends!
We can supply one airport pick up and one airport drop off in Jackson, WY (JAC). Or, you can fly into Idaho Falls (IDA) and drive 2 hours to Jackson.  We can assist with lodging in or around Jackson Hole, if needed.
Here is what a sample stay would look like:
Tuesday: arrive to Jackson Hole Wyoming by 3 pm. MST. Meet for dinner at 6 pm. Night run for 1-2 hours with headlamps starting at 9 pm.
Wednesday: Up to 30 miles of steep hill training on the Teton Pass. We will start at 6,200 feet and climb to just under 10,000 feet, doing repeats. Crew will be available to carry your supplies. In the evening you can enjoy hot yoga or just relax.
Thursday: Up to 30 miles again, but this time going from Teton Canyon uphill for 6 miles. We will be doing hill repeats. Crew can be available to carry your supplies. In the evening partake in a yoga or  functional core fitness class.
Friday: Up to 25 miles on the "Old Pass Road" from Wilson, WY. In the evening yoga, movie or a drive to Grand Teton National Park.
Saturday: a morning run in the mountains, or possibly participate in a local race, and afterwards go on a white water rafting adventure or fish the Snake River (weather and schedule dependent).
Sunday: early morning up and down the Teton Pass for a total of 15 miles and then depart to airport. Your departure from the airport can be after 12 noon, depending on flight schedules.
An itinerary can be tailored to your schedule and needs so please let us know if you and your friends would like to join us.
Please contact Lisa via email at lisa [at] dreamchaserevents.com for available dates, prices and options.